Dublin Dial A Cab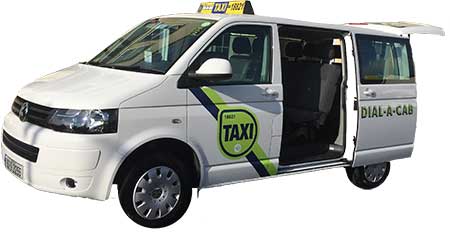 Welcome to Dublin Dial a Cab your local taxi cab service serving North County Dublin and the city centre.
Service Counts
If you need a fast reliable taxi service, make Dublin Dial a cab the first number you call.
With a taxi fleet of over 400 vehicles, our strategically placed offices and our computerised booking and dispatch system, you know that your taxi is only around the corner.
All fares charged are government regulated meter fares.
Country Wide Service
We not only provide an excellent taxi service in Dublin city and County, we also provide a first class service throughout the Island of Ireland. We specialise in golf tours and take groups of golfers to golf courses in all parts of Ireland at very competitive rates. We have a modern fleet of Volkswagen Caravelle's which carry up to 8 passengers, which are available on request. We can provide a set fare to all parts of Ireland