Meet & Greet Airport Taxi Service
Our meet and greet service at Dublin Airport has proved very popular with the business community of Dublin. All you have to do is supply your guests name and flight number and we will do the rest.
We monitor the flight from our call centre in case of delays, once the flight has landed we dispatch one of our hand-picked meet & greet drivers who will display your guests name at the arrivals hall in Dublin Airport. Our driver will then assist with luggage and take your guest to your place of business or hotel.
This service occurs a very modest fee and you can pay online using Paypal.
Dial A Cab is based very close to Dublin Airport which allows us to provide a first class airport meet & greet service for your convenience
Meet & Greet Service:
For an additional set fee our driver will park very close to the arrivals building, the driver will then meet you inside the building at arrivals displaying your name on a sign. You will be welcomed and assisted with your luggage to the nearby taxi and taken to your destination.
Payment:
We can offer a prepaid set fare should you require business guests collected from Dublin Airport and taken anywhere in Ireland in one of our premium taxis.
You can also pay our driver directly by credit/debit card or cash.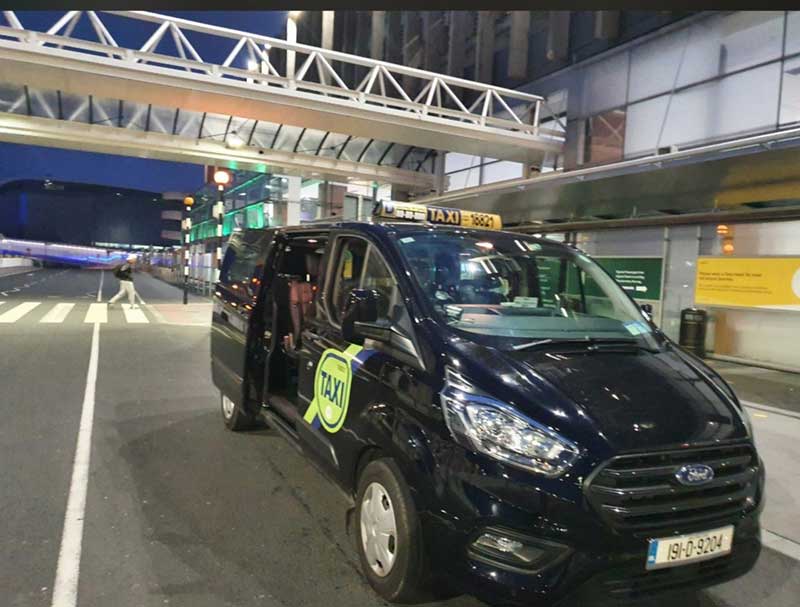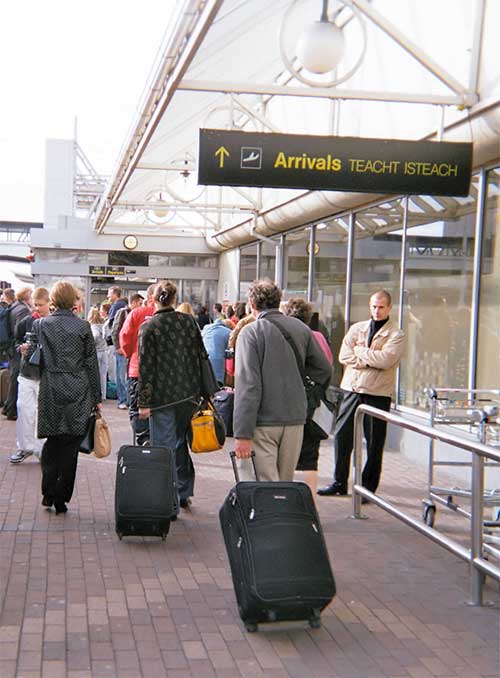 Students:
Dial A Cab has many years experience in meeting international language students arriving at Dublin Airport.
We meet students at arrivals with a name sign and assist them with luggage to the taxi . Students are then taken to the host family . Our professional drivers will always wait and make sure the host family is home and is expecting the student. Also when the student is staying at any of the student accommodation campus locations in Dublin city our drivers will always wait until the student is checked in.
We can collect up to 8 students per taxi and drop off at 8 different acommodations if required in order to keep the cost down. The same applies on the return journey to Dublin Airport.
Payment:
We offer account facilities for this service
All of our drivers hold a licence to drive a public service vehicle and have been vetted by the police.
All of our taxis are inspected on a regular basis to ensure they are kept in a first class condition.